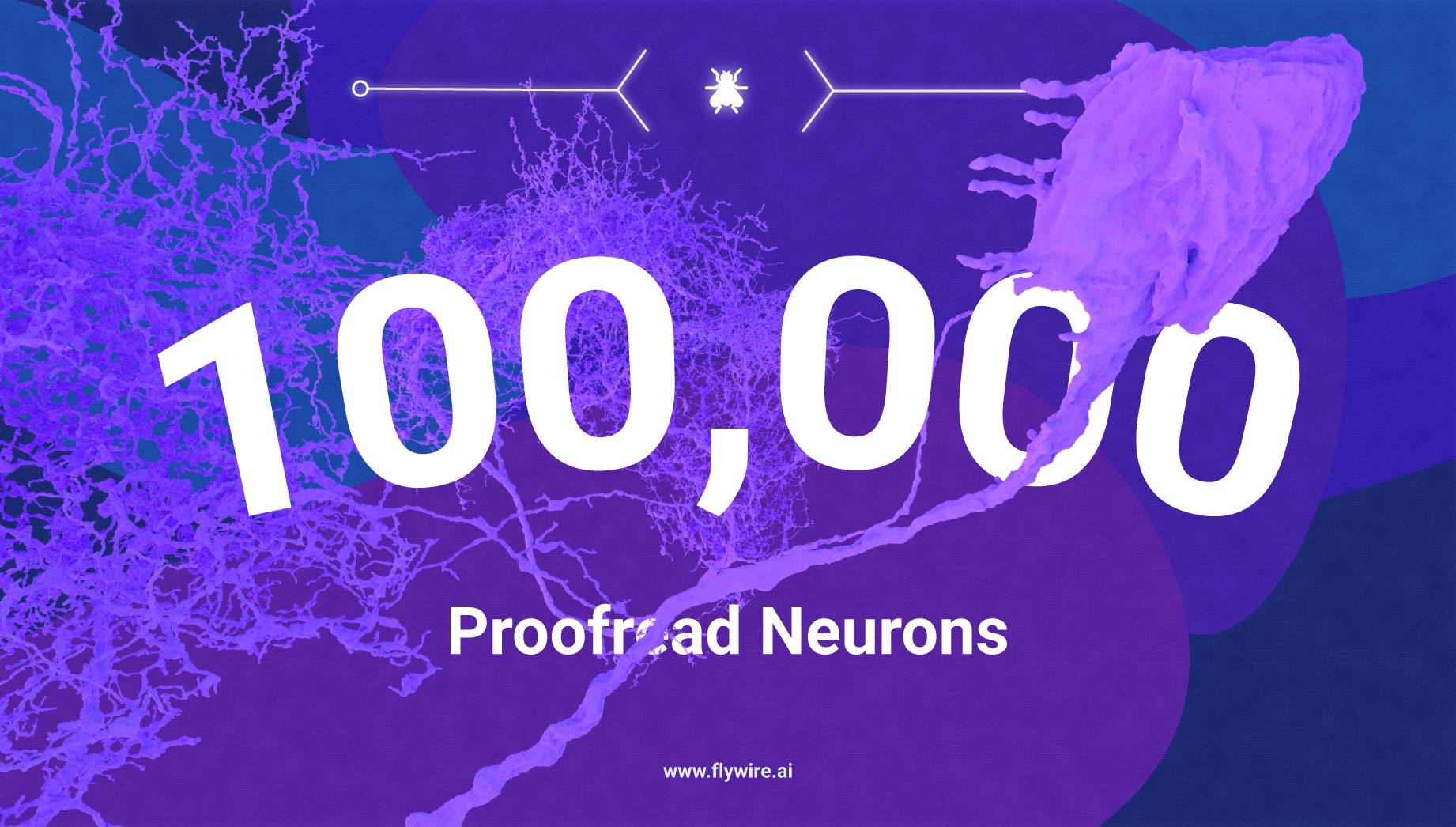 Congratulations, the 100,000th neuron has been proofread in FlyWire!
FlyWire launched in mid 2019. Since then, over 2 million edits have been made from hundreds of researchers and citizen scientists around the world.
To date:
201 users with > 100 edits
138 users with > 1000 edits
Contributions from over 50 labs
16 citizen scientists joined since May 2022
Only 10% of the brain is left to proofread. All checks and annotations are impactful. Thank you for all the work so far. On to the proofreading finale — let's knock it out!