FlyWire screenshots can be used in your Drosophila melanogaster publications. Here are some tips to easily set up your scene:
Full screen 3D view
Hover your cursor over the 3D part of the screen and hit SPACE. SHIFT+Click + Drag allows you to pan the camera.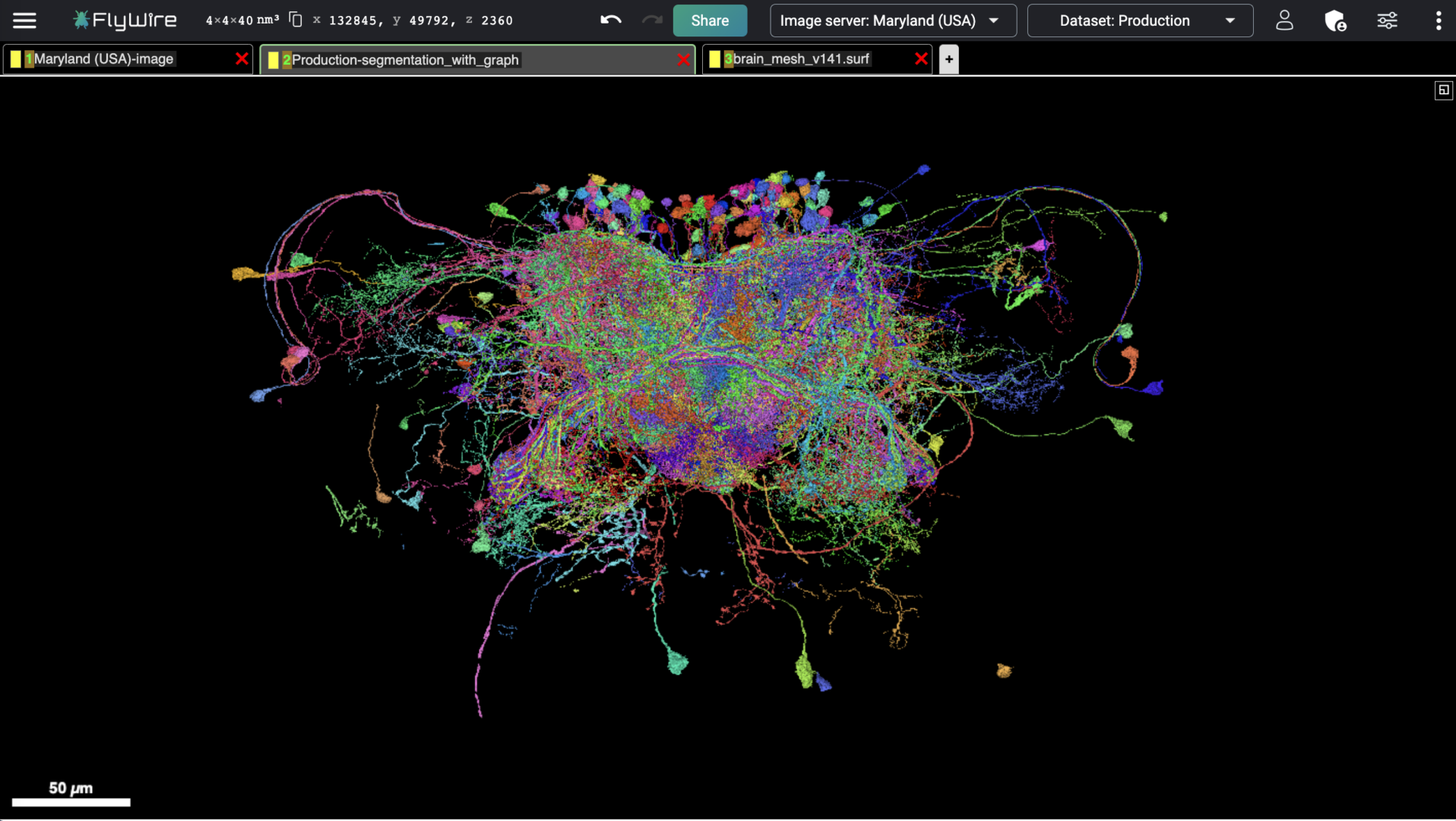 To remove the axis bars, use the keyboard shortcut: a. To add a scale bar: hit o.
For a larger view area, collapse Chat with the three bars top left; collapse Layer Controls with settings icon top right.
To return to split screen view, put your cursor over the top left box (highest resolution EM) and hit SHIFT + SPACE
White Background + Brain Mesh
To get a white background in FlyWire, click the 3 dots in top right and select "Toggle White Background".
This same menu has an option to show 3D brain mesh and take screenshot.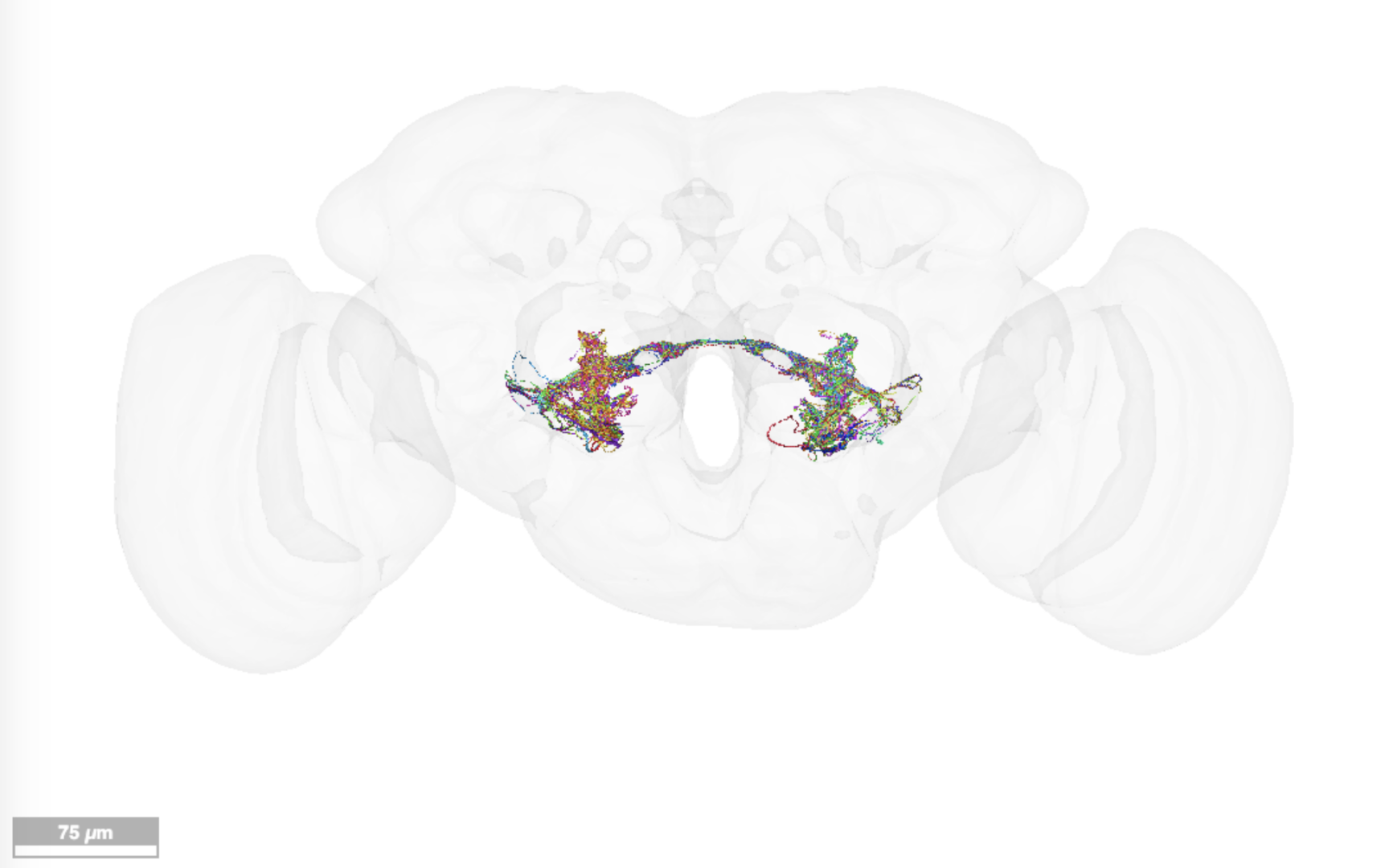 For additional visualization resources, check out MeshParty, a blender pipeline for electron microscopy connectomics.